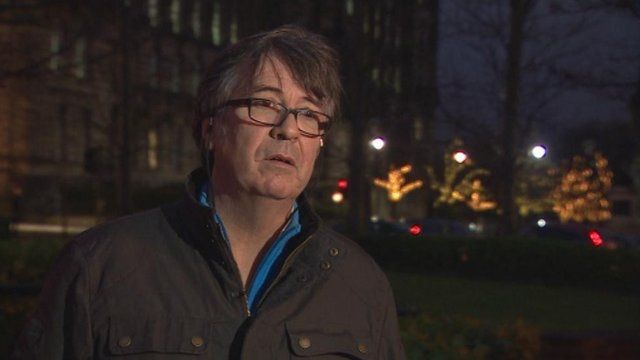 Video
'My sister can't remember a thing'
The brother of one of the women who was injured in the George Square bin lorry crash has told BBC Scotland's Andrew Kerr that she cannot remember anything about the incident, which happened when she was Christmas shopping.
John Weatherall - who did not want his sister's name to be made public - said she had broken her left arm and leg in multiple places as well as facial injuries.
He added: "She had two operations yesterday, she came through them. My sister is very strong willed, very strong spirited so hopefully she is on the mend."
Mr Weatherall, who travelled to Glasgow from London after hearing that his sister had been involved in the crash, thanked the emergency services, hospital staff and members of the public who had helped.