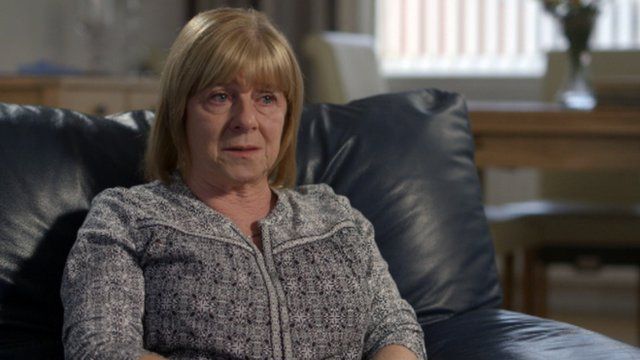 Video
June Morrison: 'I felt as if my world was closing in'
A BBC investigation has found that a nurse convicted of murdering four elderly women and attempting to kill another could be the victim of a miscarriage of justice.
Colin Norris was jailed for 30 years in 2008 for carrying out the murders at two hospitals in Leeds. New scientific evidence has thrown the safety of the convictions into question.
His mother June NorrisMorrison told BBC Panorama's Mark Daly she felt as if her "world closing in" when a judge found him guilty but says she still hopes to see justice for her son.
Watch Panorama: The Innocent Serial Killer? on BBC One on Monday at 20:30.
Viewers in Scotland, can watch BBC Scotland Investigates: The Innocent Serial Killer? on BBC One Scotland at 20:30.