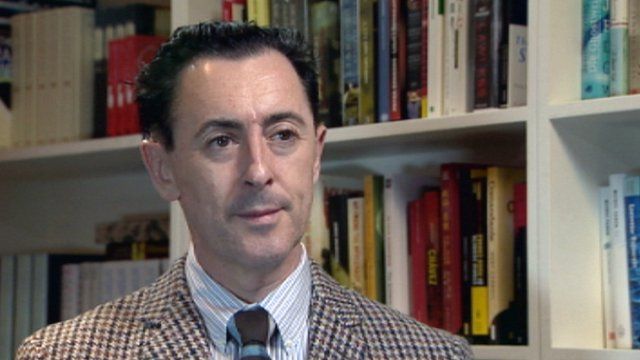 Video
Alan Cumming: Dealing with physical abuse was 'cathartic'
Alan Cumming, one of Hollywood's best known actors in film, television and on Broadway where he has been reviving his role in the hit musical Cabaret; has had his share of drama offstage too.
While uncovering the mystery of his grandfather's death in Malaysia with BBC genealogy programme "Who Do You Think You Are?", his own father, who had physically abused him as a child, then claimed Alan was not his son.
The Aberfeldy-born actor has written a memoir "Not My Father's Son" which he launched in Edinburgh on Wednesday.
Mr Cumming told BBC Scotland's arts correspondent Pauline McLean that exploring his family history had been a cathartic experience: "Writing this book has been a great thing to, not just to make peace with myself and with my father, but also to realise that this is such a huge part of me and it's always going to be."
Go to next video: Cumming on appeal of Any Day Now