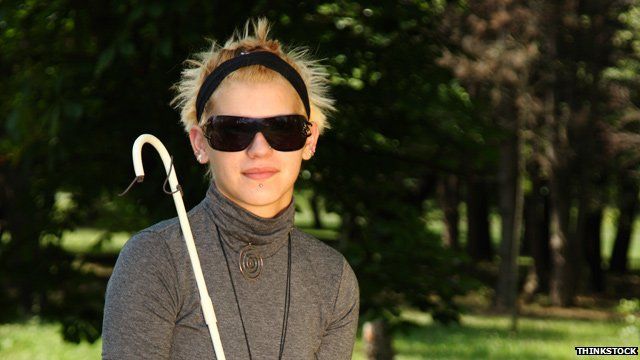 Video
RNIB highlights potential of young people
A project aimed at helping young people into work has received around £500,000 funding from the Big Lottery.
Kate Storrow, employment services manager at RNIB Scotland, told BBC Good Morning Scotland's Gary Robertson that potential employers should recognise the potential of people: "A lot of employers are scared of having blind and visually impaired people... a lot of it is attitude and lack of information."
Damon, who is partially sighted and works at a cafe in Edinburgh, agrees: "There's stuff that I'm more good at than I am with something else."
RNIB Scotland's Looking to the Future project will help 140 blind and partially sighted young people in Glasgow, Edinburgh and Aberdeenshire into work with the help of a transitions worker in each area.