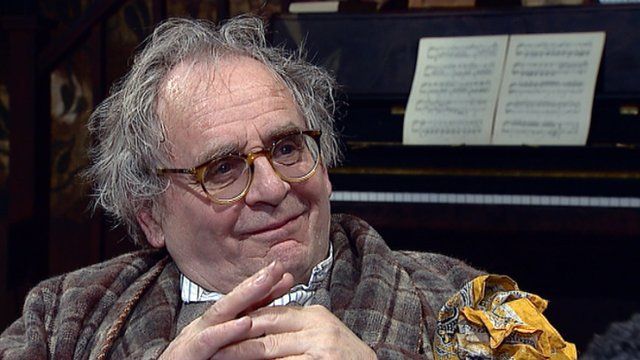 Video
Sylvester McCoy on 'brilliant' Dr Who
For a generation of children and sci-fi fans Sylvester McCoy prompts images of the straw hat-wearing Doctor Who.
The actor has returned to native land to play a very different doctor in John Byrne adaptation of Chekhov's "The Three Sisters".
BBC Scotland's Sally McNair has been to meet him and asked him what it was like to play the Doctor from 1987 to 1989.
"I just thought this was another slightly more dramatic acting role, not realising how universally loved it was, and what an effect it would have on me and my life," he said.
When asked about the present incumbent Peter Capaldi, Mr McCoy said: "He's really good and it's good he's old again because I was worried when I heard they got Matt Smith. I thought, what?, a 12-year-old? Although Matt Smith turned out to be brilliant."
He added: "It was good that they've gone back to an older superhero because there are enough superheroes, young ones, with muscles who wear their underpants outside their trousers. There are enough of those, we need some that use their brain."
Go to next video: 'We just know he is brilliant already'