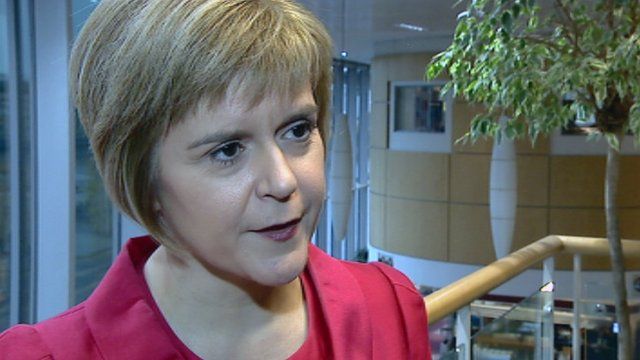 Video
Smith Commission: Sturgeon says she is 'willing to compromise'
Nicola Sturgeon has called for further devolved powers over all taxation in the wake of 'the vow' made by the leaders of the three parties in Westminster following the result of the referendum on Scottish independence.
Scotland's political parties have been making their first official recommendations for further Holyrood powers to the Smith Commission, the body charged with finding agreement on further devolution.
The Deputy First Minister told BBC Scotland: "We go into this process willing to compromise but very very clear that a failure to deliver what people in Scotland want, which is substantial extra powers for the Parliament, will see these Westminster parties pay a very heavy electoral price."
All five parties agree Scotland should have greater financial powers but areas of disagreement are beginning to emerge.
Go to next video: New Scottish taxes in draft budget