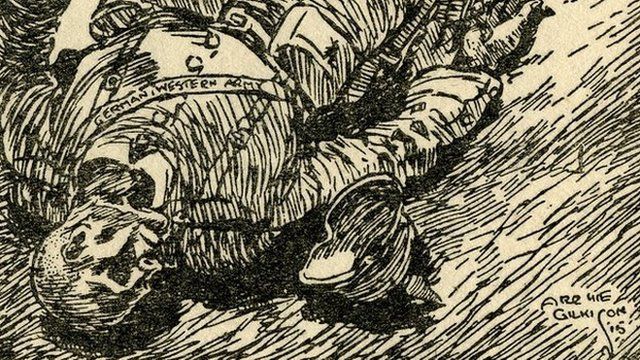 Video
WWI cartoonist's satirical look at war
An artist from Glasgow has been described as the "Wilfred Owen of cartooning" following the rediscovery of his World War One work after 100 years.
Archie Gilkison's cartoons appeared in newspapers including The Herald and Evening Times from 1914 until his death in 1916.
An expert at the University of Glasgow says his style is highly unusual in displaying anti-war sentiment while the conflict was ongoing.
Cartoons, which often appeared in the newly influential popular press, were widely used during WWI as a propaganda tool to keep morale high among the civilian population.
The university now plans to exhibit and research Gilkison's work.