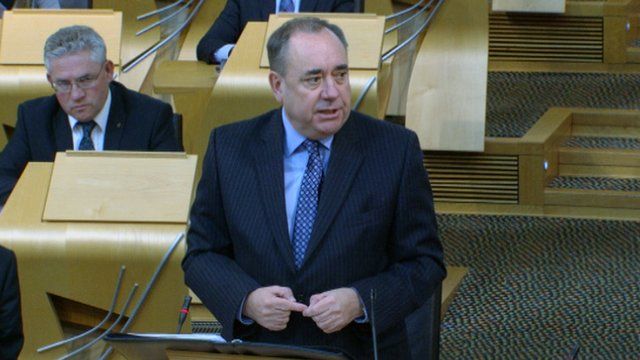 Video
Salmond announces new law to scrap poll tax debts
The Scottish Government is to bring forward legislation to stop local authorities pursuing people for historic poll tax debts.
First Minister Alex Salmond made the announcement during first minister's questions at Holyrood after it emerged that councils were checking the payment records of people who had registered to vote in the recent referendum on Scottish independence.
Alex Salmond told MSPs it was misguided for councils to use current records to chase debts from decades ago: "I can announce today that it is the government's intention to bring forward legislation to ensure that councils can take no further action to recover ancient poll tax debts.
"After 25 years it's about time the poll tax is finally dead and buried in Scotland."