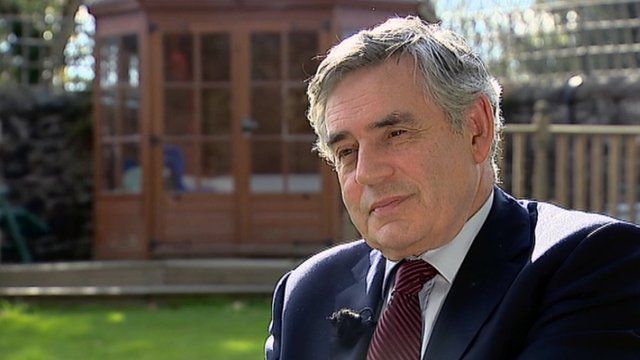 Video
Gordon Brown warns of 'Tory trap' on income tax
Gordon Brown has set out 14 new powers, including over investment, welfare and taxation for the Scottish Parliament, which he says, would give Scotland "the best deal within the United Kingdom".
The former prime minister is also urging 100,000 Scots to sign an online petition holding the UK government to its pledge of stronger powers for Holyrood.
Mr Brown warned against all powers over income tax being devolved to the Scottish Parliament, as falling into, what he called, 'the Tory trap' over taxation would cut Scottish MPs' power at Westminster.
He said: "There will always be someone knocking at the door saying Scottish MPs should be taken out of voting on income tax at Westminster and then the budgets at Westminster will be distorted by having two classes of Members of Parliament voting them.
"It is not in Scotland's interest. Scotland has an interest in the decisions on income tax, indeed all tax that are made in the UK, because even under the Conservatives' proposals about half of the budget of the Scottish Parliament is still financed from Westminster."