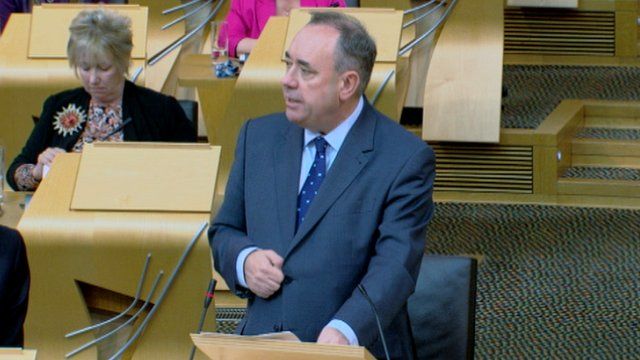 Video
Salmond: 'Scotland will emerge as the winner' after referendum vote
Alex Salmond has told MSPs that renewed interest in democracy inspired by the referendum on Scottish independence means "Scotland will emerge as the winner".
The First Minister used his first address to the Scottish Parliament to highlight the change in Scottish politics as a result of the debate.
He said: "Wherever we are travelling together we are a better nation today than we were at the start of this process.
"We are more informed, more enabled and more empowered. As a result of that, our great national debate, in my estimation, will help us make a fairer more prosperous and more democratic country and in all of that all of Scotland will emerge as the winner."
Mr Salmond announced his intention to step down as first minister and as leader of the SNP following the result in the referendum when 55% of voters opted to stay within the UK.
Go to next video: Salmond on 'greatest democratic experience'