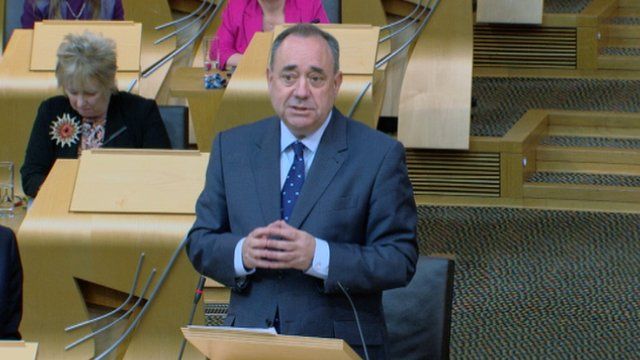 Video
Scottish referendum: Salmond on 'greatest democratic experience'
The first minister has told the Scottish Parliament that the independence referendum was the greatest democratic experience in Scotland's history.
Alex Salmond declared that the case for 16 and 17 year olds being allowed to vote in all UK elections was overwhelming and unanswerable.
Mr Salmond confirmed that the SNP would engage with Lord Smith of Kelvin who has been given the responsibility of reaching an agreement on further powers for Holyrood but he warned against delays.
Turnout in the referendum was 85%, the highest in any election ever held in Scotland, when the electorate voted against becoming an independent country by 55% to 45%.