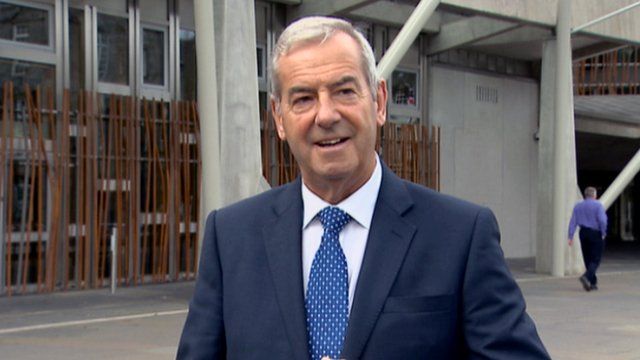 Video
Lord Smith says Scotland 'expects consensus' after referendum
The head of the new commission on delivering more powers to the Scottish Parliament has warned it will "not be easy" to get agreement from political parties.
Lord Smith of Kelvin held talks with presiding officer Tricia Marwick MSP during a visit to Holyrood following last week's "No" vote in the independence referendum.
He told the BBC that a deal will require courage and compromise: "My message to the political parties today is that Scotland is expecting us to arrive at consensus.
"So I'd ask them to enter into this in a spirit of good will and help me, because I can't compel everyone. Help me to arrive at that consensus."
Go to next video: Swinney: No leaders 'backsliding'