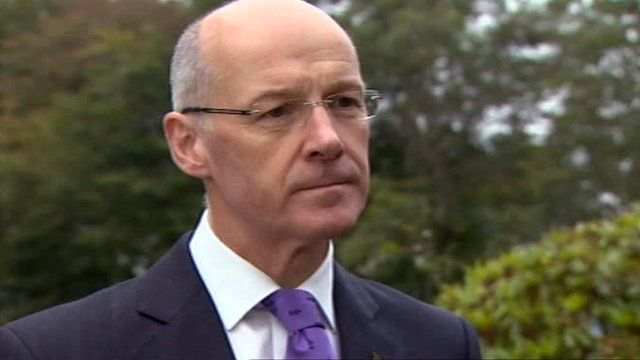 Video
Scottish referendum: Swinney backs Sturgeon to be SNP leader
Alex Salmond announced that he will stand down as leader of the Scottish National Party and First Minister in November.
How will the SNP move forward in the post-referendum political landscape and under whose leadership?
SNP finance secretary John Swinney MSP, who served as party leader for four years, told BBC Good Morning Scotland: "I will be backing Nicola Sturgeon enthusiastically and energetically to become the next leader of the Scottish National Party.
"She will be utterly outstanding and it will be great to see another glass ceiling in Scotland shattered by the election of Nicola Sturgeon as first minister."