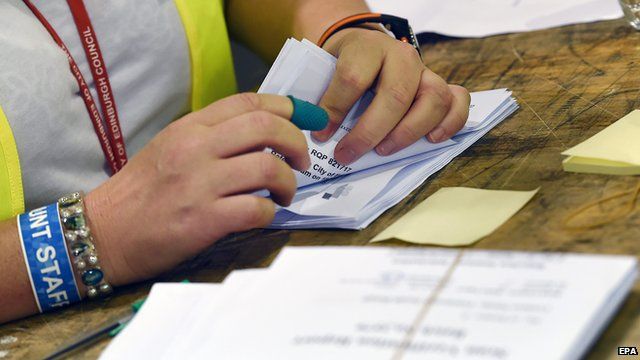 Video
BBC One: Results programme
Huw Edwards presents live coverage from Glasgow as the votes are counted in the Scottish independence referendum.
BBC political editor Nick Robinson and Scotland 2014's Sarah Smith are on hand to provide expert commentary, while Jeremy Vine's virtual reality graphics will analyse in detail how the vote is building up throughout the night.
The BBC's political correspondents are reporting live from every count in Scotland, led by Andrew Marr at the central count in Edinburgh.
Andrew Neil has the reaction from Westminster and political teams in Wales and Northern Ireland cover the impact this decision will have on the rest of the United Kingdom.
More explainers, backgrounders and analysis on the referendum debate can be found on our special index.
The programme will be shown on BBC One (not Scotland) from 22:35 on Thursday through to 06:00 on Friday.