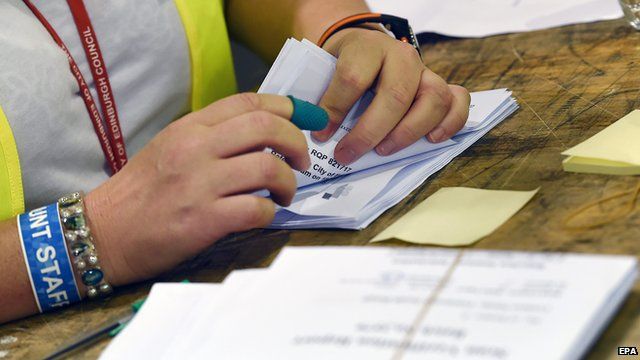 Video
BBC One Scotland coverage
Glenn Campbell, Brian Taylor and Jackie Bird are providing extensive coverage as the votes are counted in the Scottish independence referendum.
They will provide analysis and interview a range of experts and contributors from both sides of the argument.
BBC Scotland News teams are reporting at every count centre from Lerwick to Dumfries, and there will also be reports from Westminster, Cardiff, Belfast and other locations around the world.
More explainers, backgrounders and analysis on the referendum debate can be found on our special index.
The programme will be shown on BBC One Scotland and BBC One Scotland HD from 21:00 on on Thursday through to 09:15 on Friday.