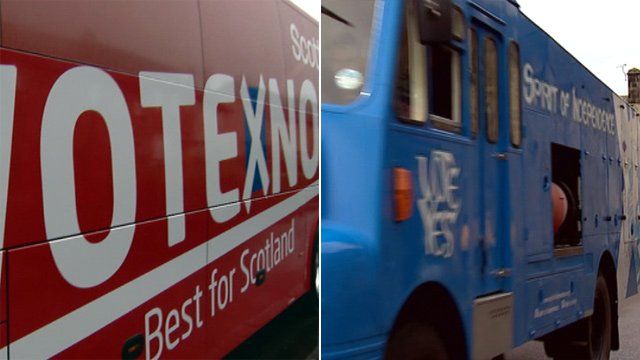 Video
Scottish independence: Race is on for Scots indy ref votes
In one month's time the United Kingdom could change forever when four million people answer the simple, six-word question: "Should Scotland be an independent country?"
The campaign for votes is in full swing as the referendum approaches.
First Minister Alex Salmond will attend a Scottish cabinet meeting in Arbroath, which has historical significance for nationalists, and Better Together will launch its "final push" ahead of the vote on 18 September.
BBC News Scotland correspondent James Cook goes on the campaign trail in Glasgow and Moray.