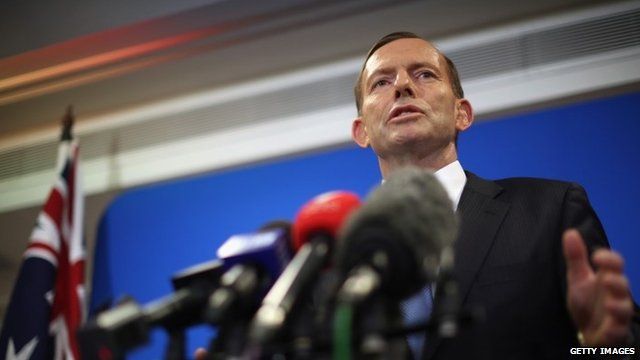 Video
Scottish Independence: Australian PM's comments 'offensive'
Scotland's First Minister Alex Salmond has described remarks made by Australia's prime minister about the possibility of Scottish independence as "hypocritical, offensive and foolish".
In an interview with The Times newspaper, Tony Abbott suggested that supporters of the Yes campaign are "not friends of justice or freedom".
Those campaigning against independence have played down Mr Abbott's intervention.
Voters in Scotland will be asked the "Yes/No" question: "Should Scotland be an independent country?" in the poll on 18 September.
Lorna Gordon reports.
Go to next video: Scotland Decides - Review of the Week