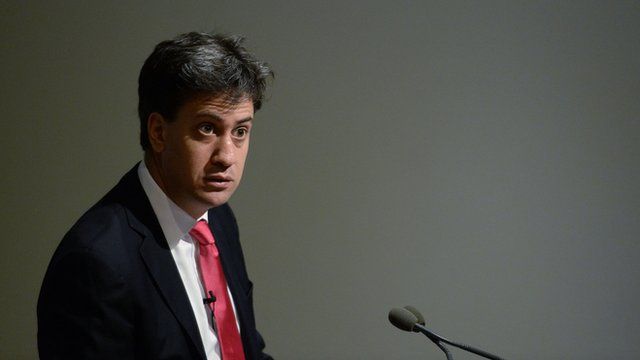 Video
Scottish independence: Miliband says 'working people' carry currency risk
Ed Miliband is in Scotland today campaigning for a 'No' vote in the Scottish independence referendum.
The UK Labour leader has warned that the poorest members of society will be worse off if Scotland votes for independence.
Speaking earlier on BBC Radio Scotland Mr Milliband said there was too much uncertainty surrounding the issue: "What the SNP need to come clean about, is to say that there are big risks, big instability whatever currency option they choose in an independent Scotland and, as I say, that risk is going to be borne not by the richest who can move their money around but by working people".
In a speech in Glasgow, he will say the pound cannot be shared by Scotland and the rest of the UK.
Scottish government Finance Secretary John Swinney had earlier told BBC Radio Scotland that the position would crumble in the event of a 'Yes' vote.