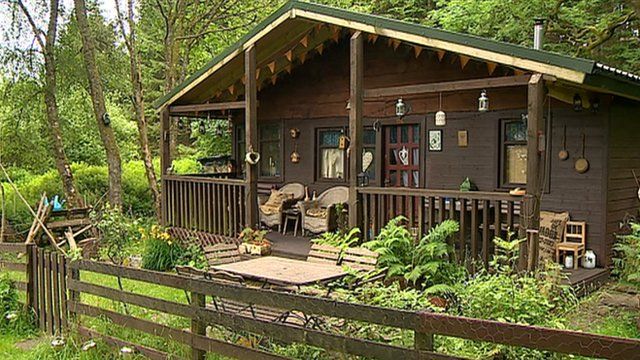 Video
Campaign to build 1,000 holiday huts in Scotland gathers pace
Do you ever feel like you want to go off-grid with no phone, no wi-fi and no emails?
A campaign to enable more people to build their own huts has been building momentum since its launch in 2011.
A Thousand Huts wants more Scots to have access to a place where they can escape the 21st Century and that could mean access to a shed or a chalet in the woods.
Reforesting Scotland have been arguing for the relaxation of planning regulations to enable the huts to be built.
BBC Scotland's environment correspondent David Miller has been to find out if Scotland can follow the lead of Scandinavian countries where huts are more common.
Go to next video: Can Scotland be a nation of hutters?