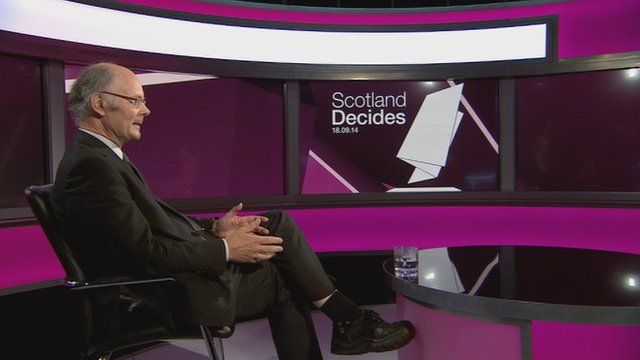 Video
Scottish independence: John Curtice answers your questions
Prof John Curtice, from Strathclyde University, has been following constitutional change in Scotland for 25 years.
Regarded by many as the "pollsters' pollster", he has been examining voting trends ahead of the Scottish independence referendum.
He answered questions from BBC news website readers on the latest opinion polls and the state of the Yes Scotland and Better Together campaigns.
He was asked if online polls are skewed towards the young and whether opinion polls ahead of the 2015 UK general election might affect voting in the referendum.
Prof Curtis was also asked if opinions on nuclear weapons differ north and south of the border.
You can find more analysis of the latest polls with BBC News online's referendum poll tracker.