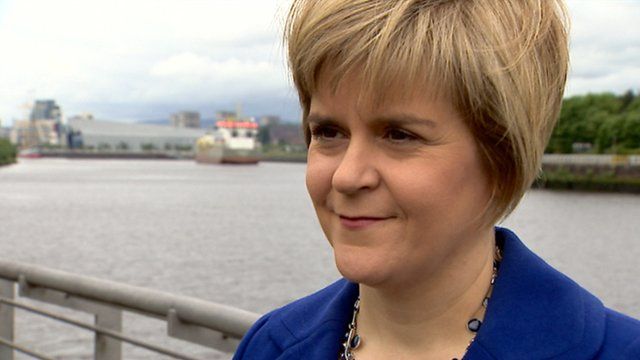 Video
Scottish independence: Sturgeon critical of Tories devolution plan
Nicola Sturgeon has said the only way increased powers for Scotland can be guaranteed is through voting Yes in the referendum on Scottish independence:
"The big decision for people in Scotland now is whether they want to rely on limited proposals from the Tories, a party that has a track record of broken promises in opposition to devolution, or whether they want to guarantee the full range of powers that Scotland needs and the only way to get that is to vote Yes".
The SNP deputy leader was speaking in response to Scottish Conservative plans to call for further devolution should there be a No vote in the independence referendum.
Prime Minister David Cameron has endorsed the report by Lord Strathclyde to fully devolve income tax to Holyrood.
Go to next video: Tories call for tax raising powers