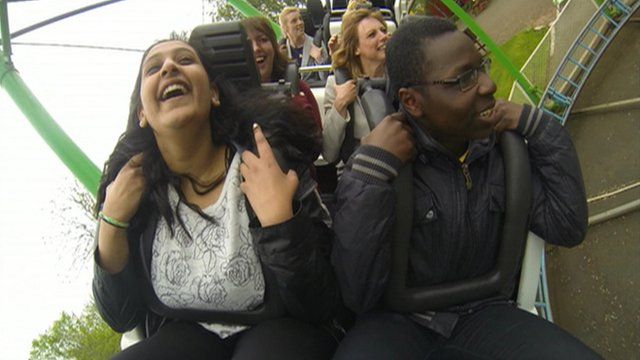 Video
Scottish independence: Undecided voters embark on campaign rollercoaster
The independence referendum campaign has officially begun with voters preparing to go to the polls on 18 September.
What about those who have yet to decide how they will vote? Polls have suggested that between 15% and 35% of voters are still unsure.
As part of BBC News Scotland's new people and places series, correspondent Laura Bicker took a group of undecided voters to a theme park to see how they are preparing for the rollercoaster ride.
Clare Adamson, SNP MSP for Central Scotland, and Anas Sarwar, Labour MP for Glasgow Central, answered their questions.