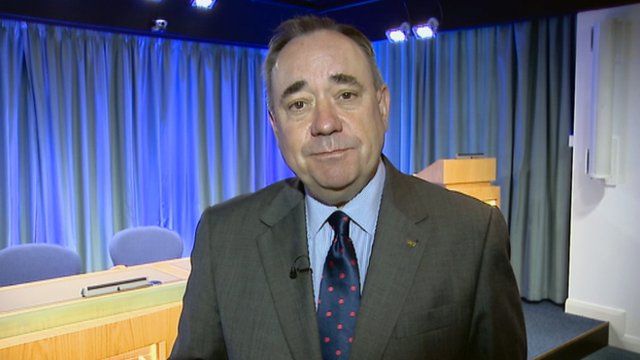 Video
Salmond: 'Scots £1,000 better off post-Yes'
Alex Salmond has said everyone living in Scotland would be the equivalent of £1,000 a year better off under independence.
The first minister said that, over time, growth in an independent Scotland's economy would produce £5bn of additional revenue each year, representing £1,000 "for every man, woman and child in Scotland".
Danny Alexander, the chief secretary to the Treasury, has claimed that people would benefit from staying in the Union by £1,400 per person, per year.
But Mr Salmond rubbished Mr Alexander's figures, which he said had been "blown to smithereens" by an academic who accused the Treasury of "grossly misrepresenting" his research.