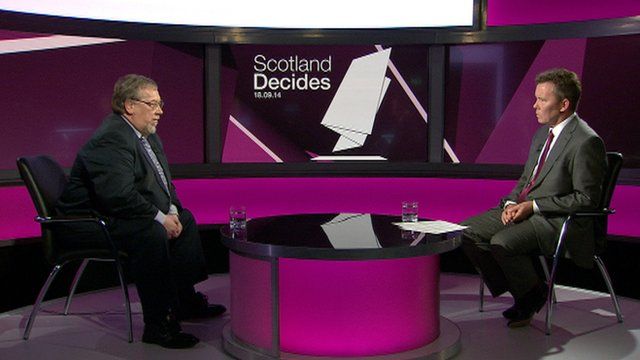 Video
Scottish independence: Michael Fry answers your questions
In the latest in a series of BBC Scotland webcasts historian and journalist Michael Fry answers your questions on the Scottish independence referendum.
BBC Scotland's Bill Whiteford put your questions to the founder of the Wealthy Nation campaign group which represents the views of those who intend to vote Yes in September but who sit to the right of centre on the political spectrum.
Voters in Scotland will go to the polls on 18 September when they will be asked a single Yes/No questions: "Should Scotland be an independent country?".
You can keep up with the latest news on the referendum on our Scotland's Future index.