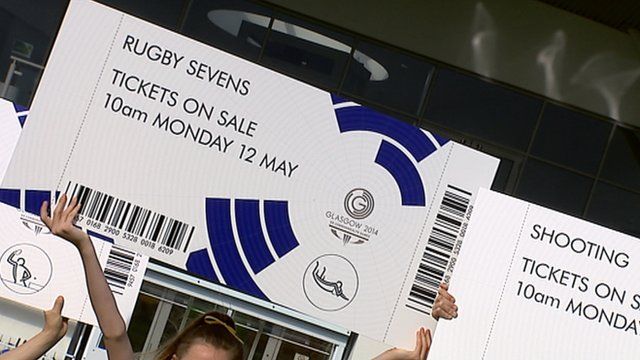 Video
Glasgow 2014: Extra tickets go on sale
More than 100,000 extra tickets across all sports at the Commonwealth Games are to be put on general sale.
About 2.3m applications were made for the initial one million tickets that were released last year.
Organisers have said the finalising of venue layouts and seating plans for the Glasgow 2014 games has allowed them to find the extra tickets.
Seats for all 17 sports and the opening and closing ceremonies will be sold on a first-come, first-served basis from 10:00 on Monday. Ticket prices start at £15 for adults and £7.50 for under-16s and over-60s.
We're interested in hearing if you are successful in applying for these tickets. Are you having to wait for a long time to queue for tickets? Get in touch by email: newsonlinescotland@bbc.co.uk
Go to next video: Aerial views of Glasgow 2014 venues