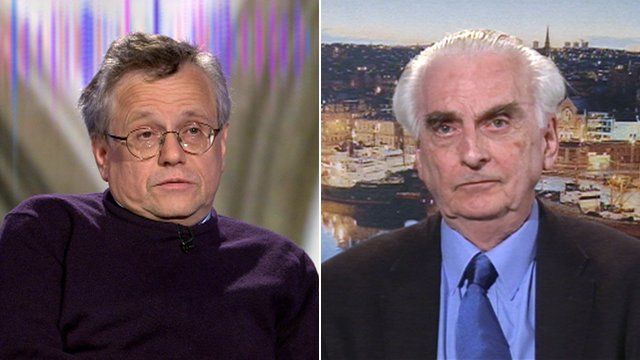 Video
Scottish independence: Academics disagree over funding
Academics are divided over the implications of Scottish independence on university research funding.
The UK government has said the University Research Council funding would not operate as it currently does should Scotland become an independent country.
Prof Murray Pittock, one of the signatories of the Yes letter, and Prof Hugh Pennington, who signed the No letter, spoke to BBC Newsnight Scotland's Gordon Brewer.
Prof Pittock, speaking on behalf of Academics for Yes, said: "There is no point, quite simply, in not having a subscription model continuing the current arrangements and that's really been the research council's own position".
Prof Pennington, of Academics Together, said: "It's in everyone's interest to keep the system as it is now and the best way of doing that, in fact the only way of doing that, is essentially to keep the UK as it is because we have got a brilliant system, I think everybody agrees".