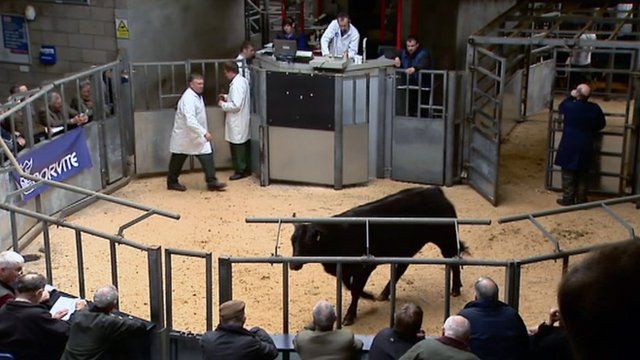 Video
Scottish independence: The EU factor and Scotland's farmers
When it comes to making a decision about which way to vote in the independence referendum, farmers are concentrating on Europe.
Every animal bred on a Scottish farm is tagged, traded, and regulated by rules drawn up by the European Union.
Where does this leave farmers as they consider the vote on 18th September?
BBC Scotland's referendum correspondent Laura Bicker has been speaking to two farmers about what the prospect of an independent Scotland will mean for their livelihood.
Farmer John Elliott said: "We've been promised that things would carry on as they always have been but I wonder sometimes where the money is going to come from".
Scotland currently receives £583m in EU farming subsidies each year, guaranteed until 2020.
In Perthshire Jim Fairlie has a different outlook: "What would happen if we vote No, that is a bigger uncertainty to me, because there is no guarantee that you're going to be in the European Union".