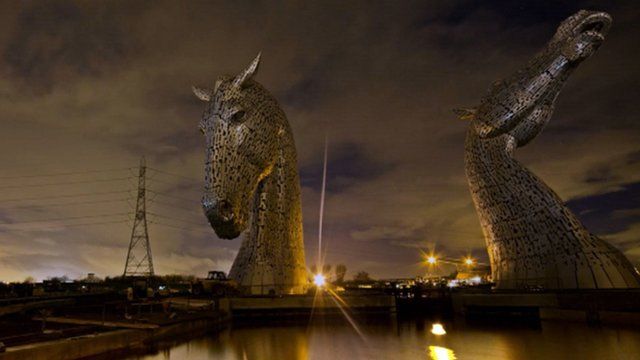 Video
The Kelpies time-lapse to be unveiled in New York
A time-lapse film is to be shown at Tartan Week in New York to showcase the work of sculptor Andy Scott.
The Kelpies, two 30m-high steel horses heads which sit at the entrance to The Helix near Falkirk, are one of the world's largest equine sculptures.
Walid Salhab, from Edinburgh's Queen Margaret University, used time-lapse photography to capture their installation. The resulting film will be screened in New York on Thursday.
We have speeded up playback so you can watch the film in its entirety. The full length film can be watched here.
Time-lapse photography: Walid Salhab
Go to next video: Kelpies seven-minute film for New York