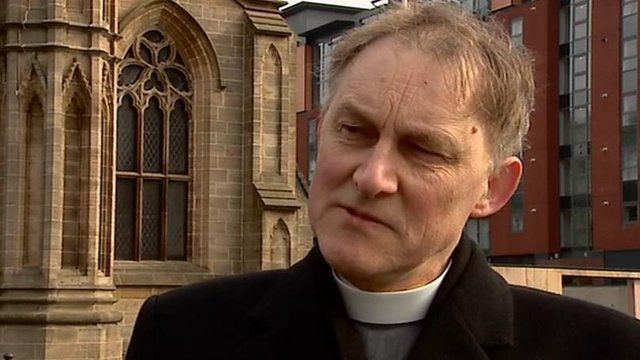 Video
Police chaplain says Clutha tragedy 'still raw in minds and hearts'
Police Scotland Chaplain Dr Laurence Whitley said the Clutha helicopter tragedy four months ago is "still raw in the hearts and minds" of those affected.
He was speaking after an ecumenical service at St Andrew's Roman Catholic Cathedral in Glasgow.
It was held to remember the 10 people who died, and the many who were injured, when a police helicopter crashed into a packed pub near the River Clyde.
Dr Whitley told the BBC: "It is very raw in the minds and hearts of all those who have been affected in one way or the other, not least the bereaved.
"But also we have to remember the survivors who carry the scars, and when you hear them speak you see just how deeply it goes."