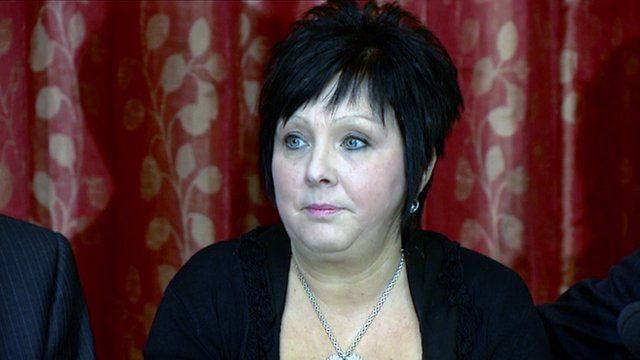 Video
Super Puma crash relatives 'let down by the system'
Relatives of the 16 people who died in a North Sea helicopter crash have said they feel "let down by the system".
A sheriff has published his determination after a fatal accident inquiry into the 2009 Super Puma crash.
Sheriff Principal Derek Pyle said precautions could have been taken which might have prevented the deaths.
Audrey Wood, whose son Stuart died in the crash, told a press conference that it had been "intolerable" to have to wait almost five years for the inquiry to take place.
She said relatives had been "surprised and disappointed" at the Crown Office's decision not to take criminal proceedings over the case.
Go to next video: New helicopter safety measures announced