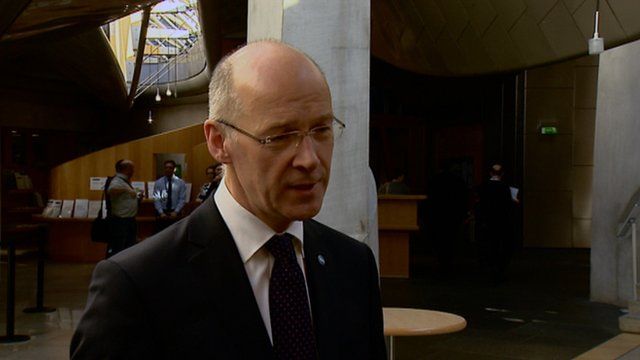 Video
Scottish independence: Standard Life comments 'boost currency union case'
Standard Life's position on independence boosts the case for a formal currency union with the rest of the UK, according to Scottish Finance Secretary John Swinney.
David Nish, Standard Life's chief executive, has claimed the company could move operations outside Scotland in the event of a Yes vote in the referendum.
The company said it was putting the contingency plan in place because of uncertainty over issues like currency.
Mr Swinney told BBC News: "What essentially this debate hinges on is whether or not we can engage the UK government in having a meaningful dialogue about the implementation of that framework that addresses all of the questions raised by Standard Life."
He also said that the biggest threat to Scotland's future within the European Union came from a referendum on membership which is being proposed at Westminster.