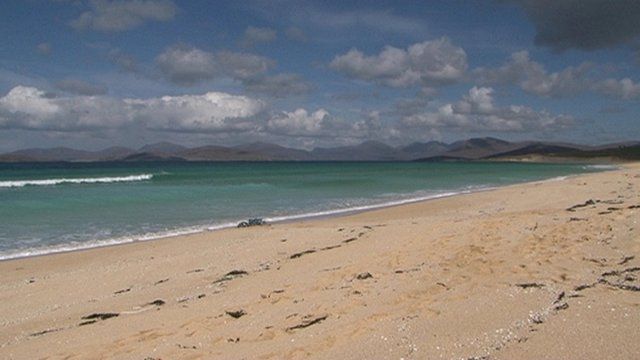 Video
Lewis and Harris named among world's top island destinations
Lewis and Harris has been named as one of the top five island destinations in the world by a travel website.
The island in the Outer Hebrides was also ranked as the top European island on the TripAdvisor list, which was based on opinions of travellers who had visited the islands.
Lewis forms the northern part of the island, and Harris the southern part, although both are often referred to as if they are separate islands.
The Orkney Islands and the Isle of Mull also made it into the European top 10.
BBC Scotland's Craig Anderson reports on the Scottish isles which outranked more exotic locations like Madagascar and Thailand.