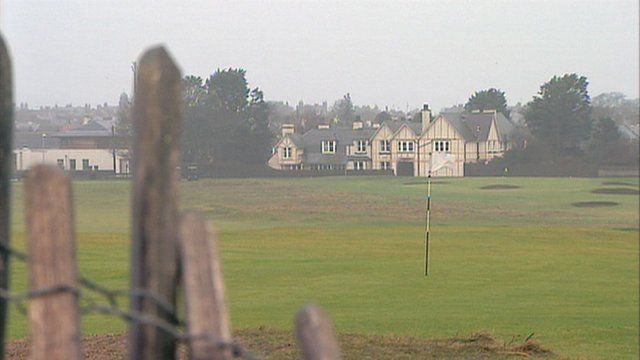 Video
Montrose golf course under threat from coastal erosion
The fifth oldest golf course in the world is being eaten away by a combination of wind and water.
Montrose golf links first began to show the effects of coastal erosion about 20 years ago.
More of the course has disappeared into the sea despite work to halt the dunes being washed away.
Storms at the end of 2013 have caused even more damage and now a rescue plan is being put together to save the historic course.
BBC Scotland's Andrew Anderson has been to find out more.