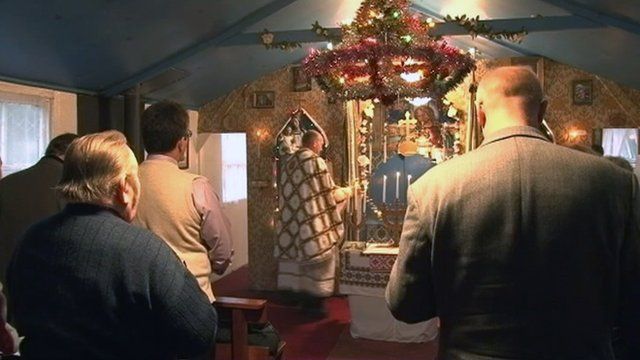 Video
Ukrainian POW chapel marks Christmas
A congregation of Greek Orthodox worshippers at Hallmuir, near Lockerbie, will be celebrating Christmas on 7 January in keeping with the Gregorian calendar.
The chapel is no ordinary place of worship, having been built by Ukrainian prisoners of war who were held captive during World War Two.
Much of Scotland's Ukrainian population is descended from former soldiers who arrived as prisoners of war and made the country their home.
BBC Scotland's Willie Johnston reports on how they are fighting to keep old traditions alive.
This report was the subject of a complaint that was upheld by the BBC's Editorial Complaints Unit.
Go to next video: Orkney legacy of Italian prisoners