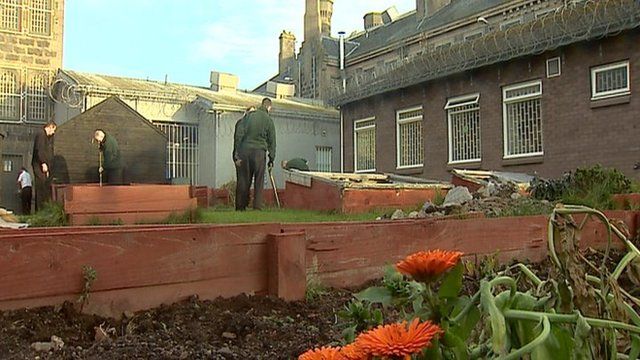 Video
Craiginches jail veg patch hailed as inmate success
Craiginches prison in Aberdeen was once branded "idle, failing and dirty" by prison inspectors.
As the jail prepares to close, ahead of a move to a super-prison in nearby Peterhead, it is now being hailed as a "model" for reintroducing prisoners back into the community.
Supporters have claimed the prison's Roots and Shoots gardening project could be introduced in other prisons to help cut re-offending rates.
BBC Scotland's Fiona Stalker has been finding out more about the scheme.