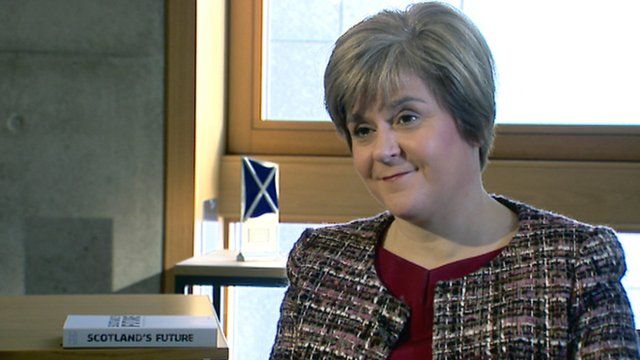 Video
Scottish independence: Sturgeon on why you should vote Yes
The Scottish independence referendum will be held on 18 September, when voters will be asked the yes/no question, "Should Scotland be an independent country?"
In the first of two pre-recorded interviews, Nicola Sturgeon sets out the case for a Yes vote. On Friday, Alistair Darling, head of Better Together campaign, will make his case for the No vote.
Deputy First Minister Nicola Sturgeon says there are three strands to the Yes campaign for 2014.
The economy, the lack of an alternative vision for the future of Scotland in the event of a no vote and a "ruthless focus on the benefits of independence" are the three central tenets to the yes campaign, she says.
Speaking to BBC Scotland's political editor Brian Taylor, Ms Sturgeon also says there is work to be done to convince women to vote Yes.
Go to next video: Darling on why you should vote No