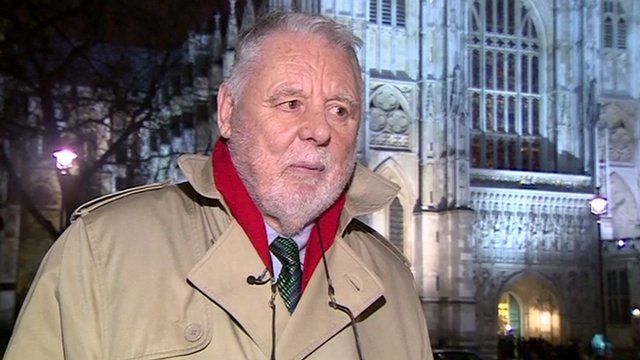 Video
Lockerbie bombing: Megrahi conviction 'shaky', says Terry Waite
Former hostage Terry Waite has said he believes the conviction of Lockerbie bomber Abdelbaset al-Megrahi was "very shaky indeed" and has called for a further investigation into the atrocity.
Mr Waite spent nearly five years in captivity after being kidnapped by a cell linked to the Iranian-backed militant group Hezbollah.
It has been claimed that Libya was wrongly blamed for the Lockerbie bombing, as part of a secret deal to ensure his release from captivity.
Speaking after a memorial service to mark 25 years since the bombing, he told the BBC: "I'm not sure we've got to the truth yet."
Go to next video: Lockerbie father: 'Tell us the truth'