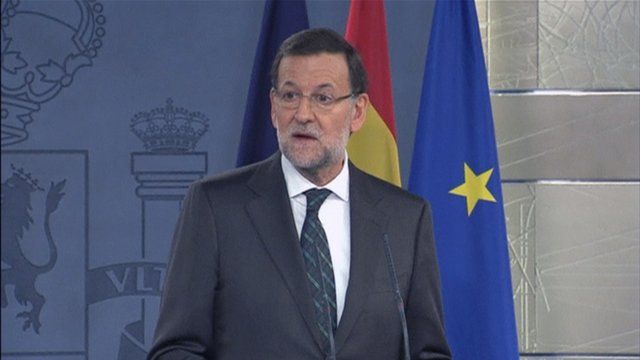 Video
Scottish independence: Could Spain veto Scotland in the EU?
There have been clashes at the Scottish Parliament over comments by the Spanish Prime Minister that implied an independent Scotland would have to apply for its membership of the European Union from outside the organisation as a new state.
Opposition leaders have said Spain could apply a veto to block Scottish membership. First Minister Alex Salmond has insisted Scotland would be "welcomed" as a member by the EU.
Mariano Rajoy's comments came as the government of the Spanish region of Catalonia pushes to hold a similar vote on independence.
BBC Scotland's political editor Brian Taylor reports from Holyrood.