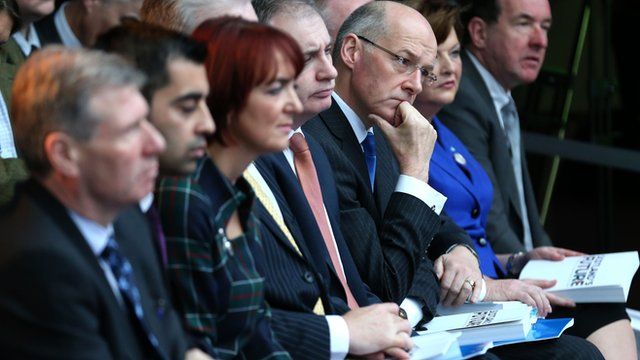 Video
Scottish independence: Swinney warns of funding cuts in a 'no' vote
The Scottish Government has outlined its case for how Scotland would operate as an independent country if Scots vote in favour of independence in the referendum.
First Minister Alex Salmond launched the Scotland's Future white paper which sets out objectives including how an independent Scotland would improve childcare, remove Trident nuclear weapons from the Clyde and keep the pound.
What happens in the event of a 'no' vote in the referendum? Would the Scottish Government still work towards these aims?
Finance Secretary John Swinney told BBC Good Morning Scotland's Gary Robertson:
"First of all there will be no extra powers coming to the Scottish Parliament and secondly there will be a sustained attack on the Barnett Formula and the financing of the Scottish Parliament so people in Scotland should think about that before they think about voting no."