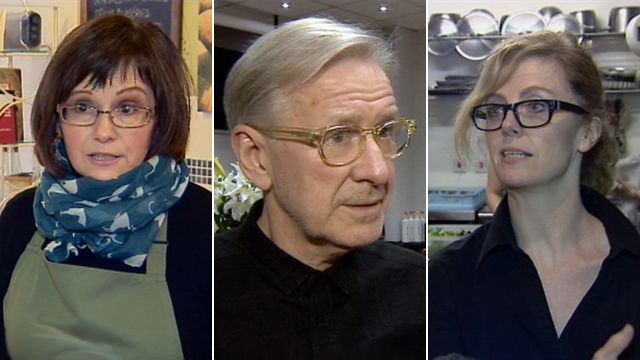 Video
Scottish independence: Business owners weigh up pros and cons
The Scottish government has set out its plan for how Scotland would operate as an independent country, subject to a yes vote in next year's independence referendum.
The 670-page White Paper on independence was hailed by First Minister Alex Salmond as being "Scotland's future in Scotland's hands".
The re-balancing of Scotland's economy, by increasing manufacturing, is noted as a priority.
Small business owners gave their opinion on what the implications are for them. One said: "On the face of it, I would say with regard to small businesses it looks quite attractive."
Another voiced concern, saying: "Can the country really afford it?"
For more coverage of the referendum, including news, analysis and expert opinion, go to our Scotland's Future index.
Go to next video: Salmond: 'Future is in Scotland's hands'