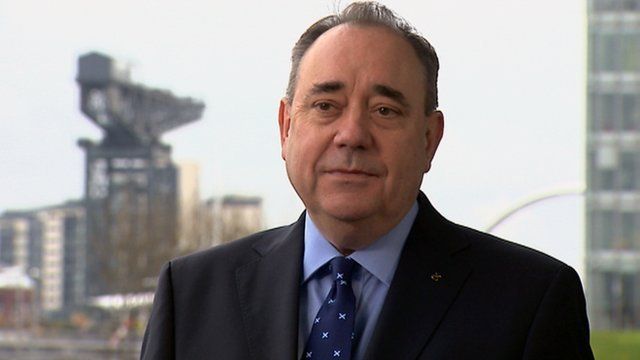 Video
Scottish independence: Salmond on 'the things people want'
First Minister Alex Salmond has described the policies in the independence White Paper as "the things people want".
The Scottish Government had earlier published the Scotland's Future document which set out how Scotland could be established as an independent country following a Yes vote in the referendum on independence.
Mr Salmond told BBC Scotland's political editor Brian Taylor the Yes campaign would be positive:
"This is what we can do with our independence. Have a transformation of child care, to bin the bedroom tax, to get rid of nuclear missiles.
"These are the things that people in Scotland want."
Go to next video: Scotland's self-rule poll explained