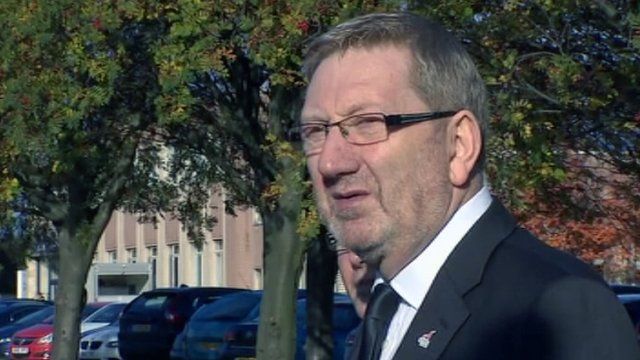 Video
Grangemouth: Unite boss 'optimistic' on Ineos talks
Len McCluskey, general secretary of the Unite union, has said: "I'm optimistic that we can have a positive response from Ineos within the next 24 hours or so."
Mr McCluskey was speaking after a meeting with shop stewards on the future of the Grangemouth petrochemical plant.
Union leaders have been meeting Ineos management and had earlier said they would offer concessions to try to save the petrochemical plant.
The company said on Wednesday it would have to close the plant after workers rejected a deal which would have changed their pay and pensions.
Go to next video: Grangemouth closure 'not surprising'