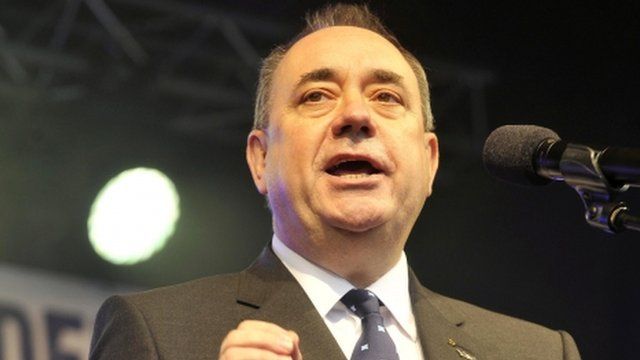 Video
Alex Salmond says Grangemouth plant talks 'got somewhere'
First Minister Alex Salmond said that talks he had with Grangemouth management and union officials "got somewhere" but he could not make the sides "reach an agreement".
He was speaking on BBC Radio Scotland's Good Morning Scotland programme about an on-going dispute which has led to the refinery and petrochemical plant remaining shut despite the Unite union calling off a planned strike.
Mr Salmond told BBC broadcaster James Naughtie that he felt he had "got somewhere" with his discussions on Thursday evening.
However, he added: "I can't make people reach agreement - but I took out of the discussion, first with Unite and then with Ineos, a point where both sides said 'look we have been prepared to do this if the other thing happens'.
"Therefore I set out as a proposal what both sides have indicated what they are prepared to do, something that would allow the plant to get from its current cold state back up into safe operation which I think would be a fundamentally better background in which to conduct negotiations and consultation."
Mr Salmond said he was encouraged by the fact that both sides said they saw a "tremendous future" for the Grangemouth facility.