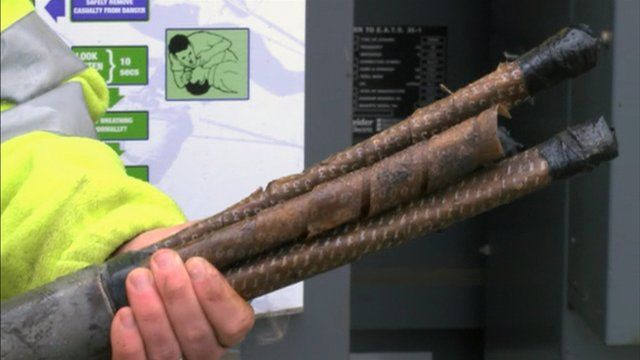 Video
Danger and consequences of metal theft aired in campaign
One of Scotland's biggest electricity supply companies is about to launch a new offensive against metal thieves.
Scottish Power Energy Networks will place radio and newspaper adverts to highlight the dangers the thieves face and the consequences of their actions.
The company will also offer rewards of up to £10,000 for information leading to arrests.
A Perthshire man and his pregnant wife had a lucky escape this week when a surge caused by thieves stealing live overhead cables set their house on fire.
On any given day Scottish Power say they have around six substations targeted by thieves and vandals.
Go to next video: Inspecting a scrap metal dealer