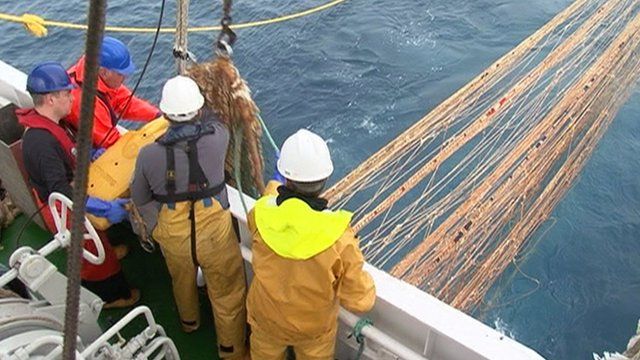 Video
Sustainable Scots herring approved as Faroe faces sanctions
The Marine Stewardship Council (MSC) has officially given its backing to one of Scotland's most important fish stocks despite it being at the centre of an international dispute.
The endorsement has come ahead of an important vote on whether sanctions should be implemented by the EU against the Faroe Islands for taking large numbers of herring in contravention of international agreements.
Herring was worth £20m to the economy last year. Re-certification by the MSC indicates the fish is sustainably sourced in the North Sea.
Its certifications mean products can be marked with its logo to indicate that they are being fished in a way that will not cause long term damage to populations.
BBC Reporting Scotland reports from on board one of Scotland's herring trawlers, the Lunar Bow.