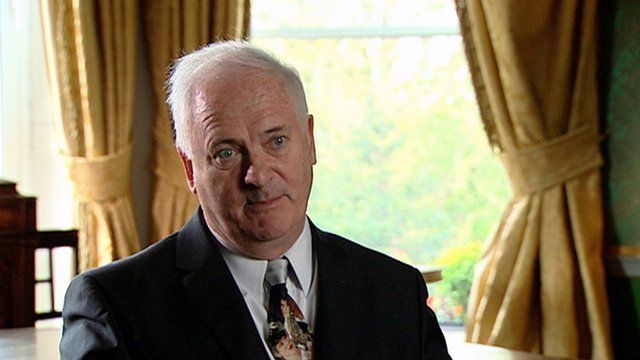 Video
Scottish independence: Scotland could be in EU in 2016
Former Irish prime minister, John Bruton, has backed Alex Salmond's timetable for securing membership of the European Union (EU) ahead of its target date for independence in March 2016.
Stability of continued EU membership is at the heart of the SNP's offering to Scottish voters.
The Scottish government has said it would seek to negotiate "continuing membership" of the EU if there is a "yes" vote in next year's referendum.
Mr Bruton told Glenn Campbell, BBC Scotland's political correspondent, the process "probably could" be completed within 18 months but unlike SNP ministers, he thinks a formal treaty of accession would still be required.