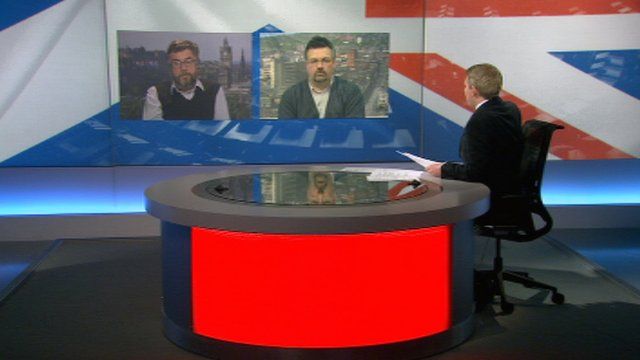 Video
Your questions: Alan Cochrane and Andrew Nicoll on the referendum campaign
Holyrood journalists Alan Cochrane and Andy Nicoll give their assessment on the Scottish independence campaign in the latest BBC Scotland webcast on the issue.
Mr Cochrane, Scottish editor of The Telegraph, has written on the benefits of the Union, and Mr Nicoll is political editor of The Scottish Sun, which came out in support of the SNP's Alex Salmond at the last Scottish Parliament election.
The two journalists have covered every twist and turn in Scottish politics since devolution in 1999.
The Scottish independence referendum is being held on 18 September, 2014.
You can also follow our coverage of the Scottish independence referendum on our Scotland's Future index.