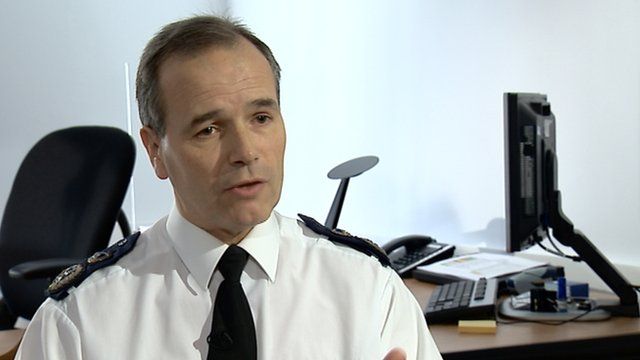 Video
New Scots police force 'set to go', says boss Stephen House
The head of Scotland's new single police force said everything was place for launch day on 1 April.
Stephen House added that he hoped members of the public would not see a dramatic difference to the service when it goes live.
In an interview, broadcast on the BBC's Sunday Politics Scotland, Mr House said: "An ordinary member of the public going about their business on day one, day two, we expect, or hope, they will see nothing much has changed here.
"There will be an absence of individual police force logos, but apart from that they will see police officers patrolling in the community, they will see police officers responding when they call for help and we want that to be as seamless as it possibly can."