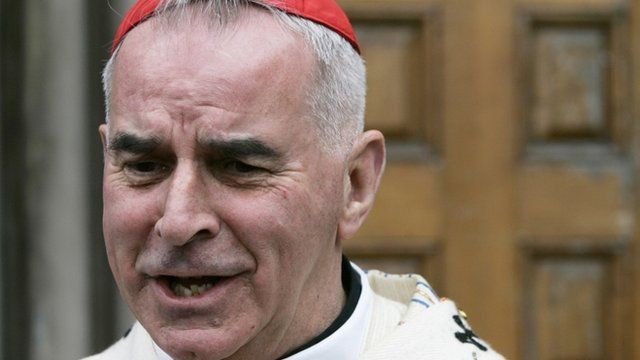 Video
Canon law 'doesn't stop' Cardinal Keith O'Brien voting in Pope election
Former Dominican priest Mark Dowd tells the BBC that there is nothing in Canon law which would prevent Cardinal Keith O'Brien from taking part in the conclave to elect the next pope.
He was speaking to BBC Radio Scotland's Good Morning Scotland programme in light of allegations that Britain's most senior Roman Catholic had acted "inappropriately" to three priests and a former priest.
Mr Dowd added: "It seems that the individuals concerned who are pressing theses allegations - and it must be made clear that the cardinal does contest this and there is no stated proof of any of the things that have been alleged so far - were happy to wait until the time the cardinal was about to retire in March on his 75th birthday.
"But the individuals concerned were really quite keen to get this particular series of complaints they made brought forward which is why in early February they sent their letters of complaint and accusations demanding he resignation to the papal ambassador here in the UK."