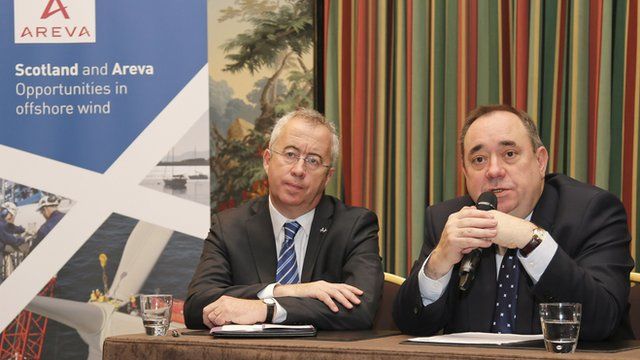 Video
Alex Salmond announces 750 renewables jobs for Scotland
A French renewable energy firm will create up to 750 jobs in Scotland.
Areva made its announcement during a visit to Paris by First Minister Alex Salmond.
The company is one of Europe's largest offshore wind energy operators and plans to bring its UK turbine manufacturing site to Scotland.
Alex Salmond said the move was a further boost to Scotland's position as one of Europe's key locations for offshore wind operations.
Mr Salmond told BBC Scotland's Hayley Millar: "It is a great step forward".
The first minister also discussed a report by the Institute for Fiscal Studies on the financial challenges an independent Scotland would face.